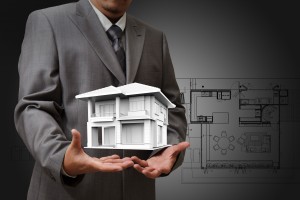 A Land Title Survey is an exhaustive examination and assessment of huge elements influencing and affecting limit areas, possession lines, privileges of the roads and facilities inside or quickly encompassing a specific part, bundle or amount of land. This survey finds, decides, or re-sets up on the surface the edge, lines of division, or limits and territory of the specific part, package or amount of land.
It contrasts from a customary or standard survey in a way that it is for title safeguarding reasons and, therefore, should incorporate more noteworthy detail not ordinarily assembled in the conventional or standard one. The act of finding land limits requires the administration of a land surveyor who is registered as a professional and knowledgeable in the field of determining and processing values relating to these surveys.
Mortgage Surveys

Whether the purpose is for buying or for selling your home, a "mortgage survey" or report is an important document most often needed in order to complete the deal. "Mortgage Surveys" are used to delineate the boundaries of the property and the specific placement of any buildings.
A "Mortgage Survey" is a required document by Title Companies and Lending Institutions. Neither will complete the deal – either providing clear title or lending money – without the documents to prove that the purchaser has clear title and that the property and buildings fulfill zoning and building code requirements.
"Dallas Land Surveyors" provides quick turnaround on "Mortgage Surveys". We perform both types of "Mortgage Survey" – "Mortgage Location Surveys" and "Mortgage Inspection Surveys".
Our team of professionals at "Dallas Land Surveyors" has many years of expertise in surveying land.
The services we provide are:
* Permit or Construction Survey
* Residential Surveys
* Commercial Project
* Boundary Surveys
* Line Dispute Surveys
When a "mortgage survey" is performed, it involves physically staking the corners of the property, accurately locating buildings, driveways, fencing and any other property improvements, any encroachments on the property and a survey map.
"Dallas Land Surveyors" utilizes state of the art technology to thoroughly analyse any property, no matter the size or type. Our thoroughly trained staff also works to make certain that our service is "top notch" – excellence first time, every time.
Call us TODAY to learn more about how we can assist you (469) 213-7470